Architecture of a New Jersey Classic Farmhouse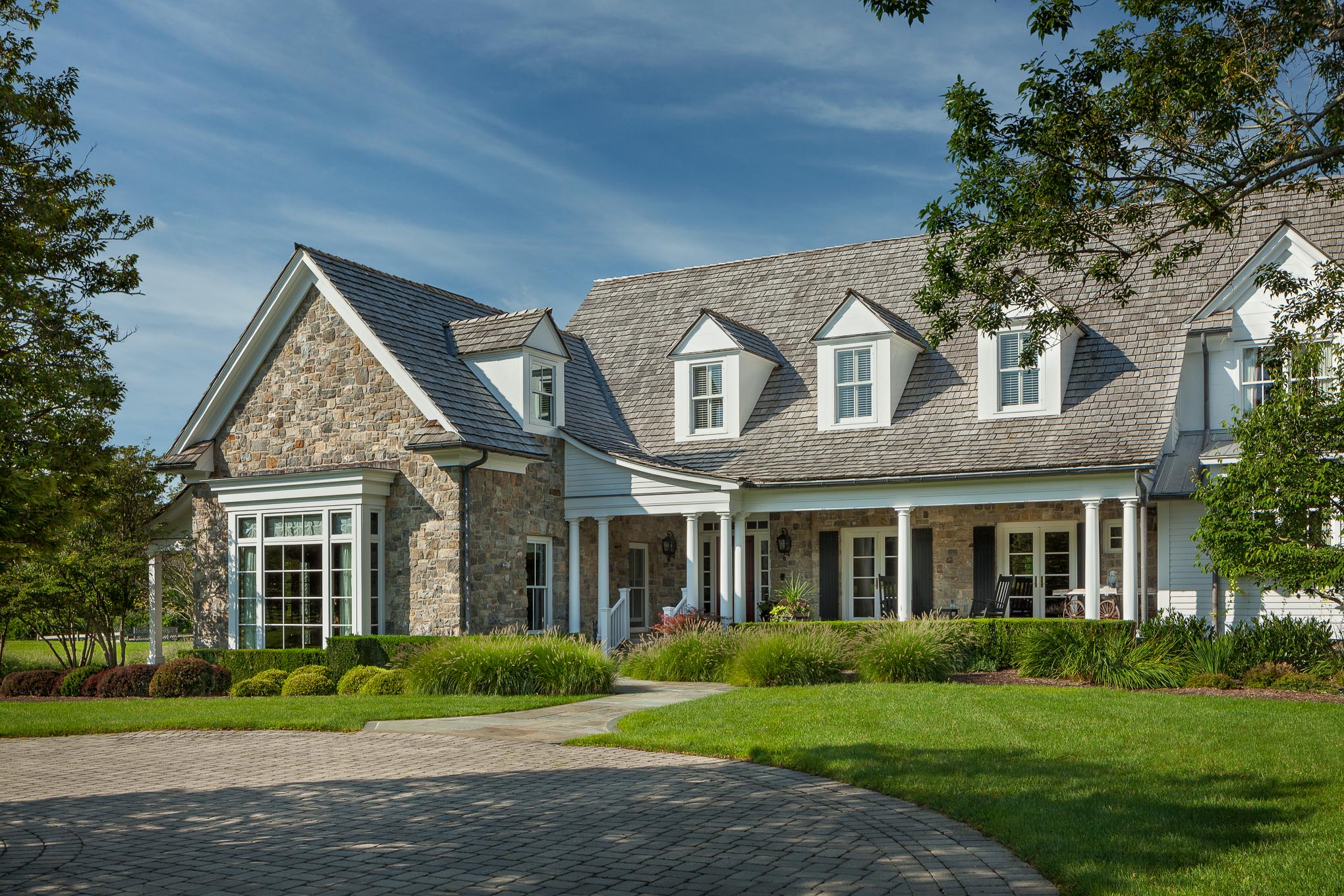 This 16-acre Mendham New jersey estate is set in the Roxiticus Valley, offering long views of the surrounding hills and dales.
Built by Architect Porraro Associates, every detail of the six-bedroom farmhouse is completely custom, conceived and built with exceptional materials and craftsmanship, starting with the 200-year-old Pennsylvania limestone exterior with quarter-sawn eastern white pine clapboard and hand-split cedar shake roofing. Care was taken to create a warm and welcoming ambience from first entry into the house. The choice was made to floor the main foyer in rustic bluestone, instead of marble, and invite views of the garden and lily pond through large French doors at the far end.
Client:
Sotheby's International Realty
Location:
Mendham, New Jersey
Category:
Luxury real Estate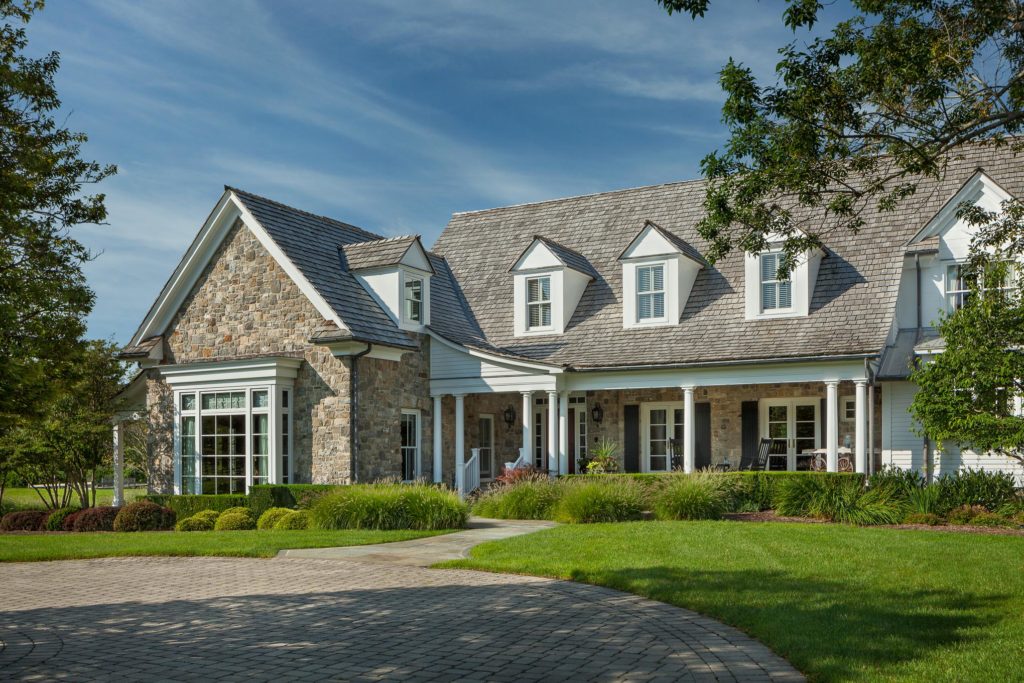 With much input from the owners, whose vision was to create a large, beautiful country home that is luxurious yet comfortable and family-friendly. The owners and architect were determined to avoid the vast, cavernous rooms and spaces that can be so soulless. The result is a tastefully elegant home that combines classic American country style with the chic details of French country living.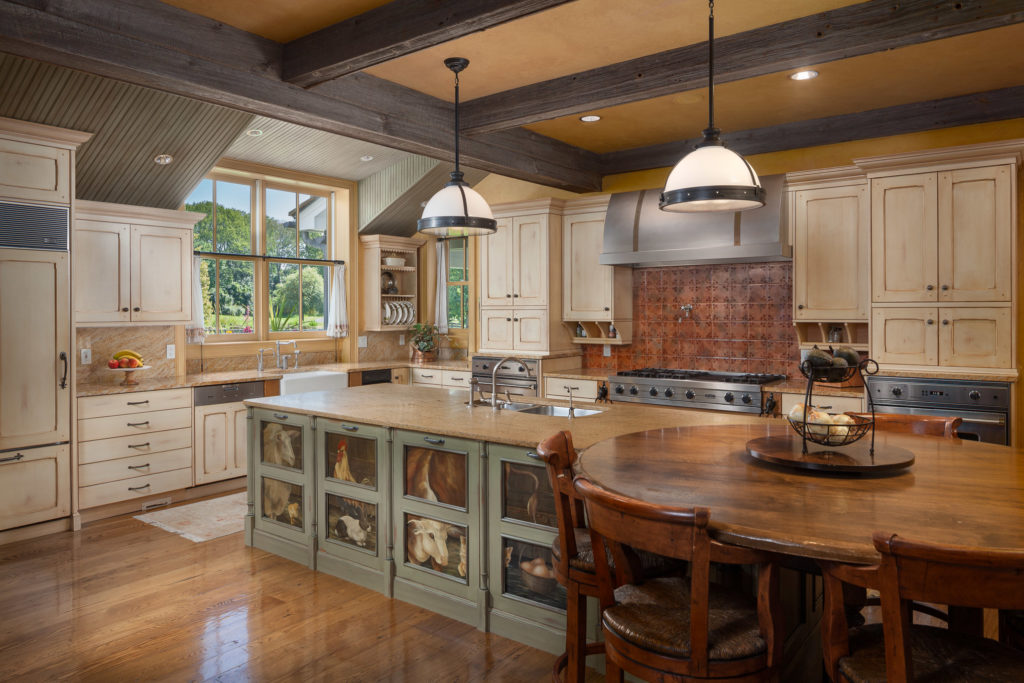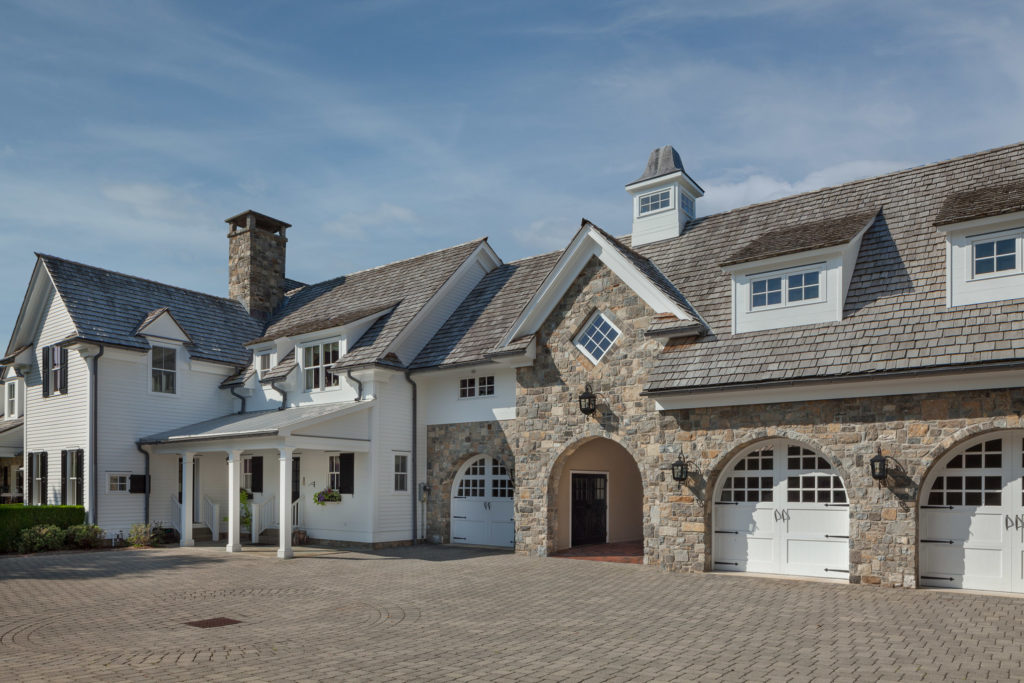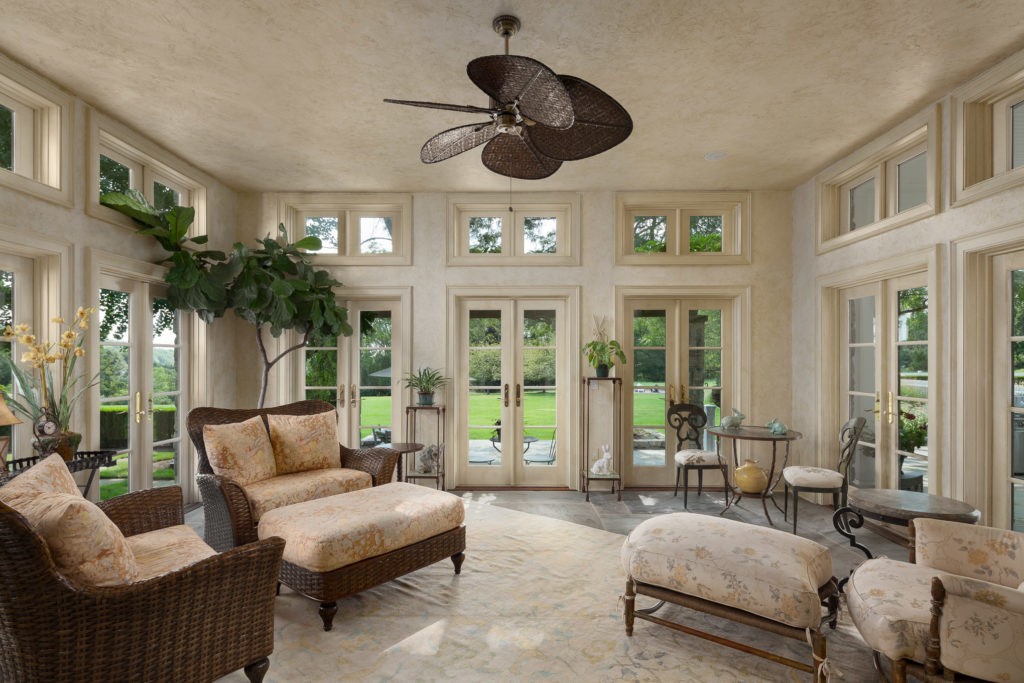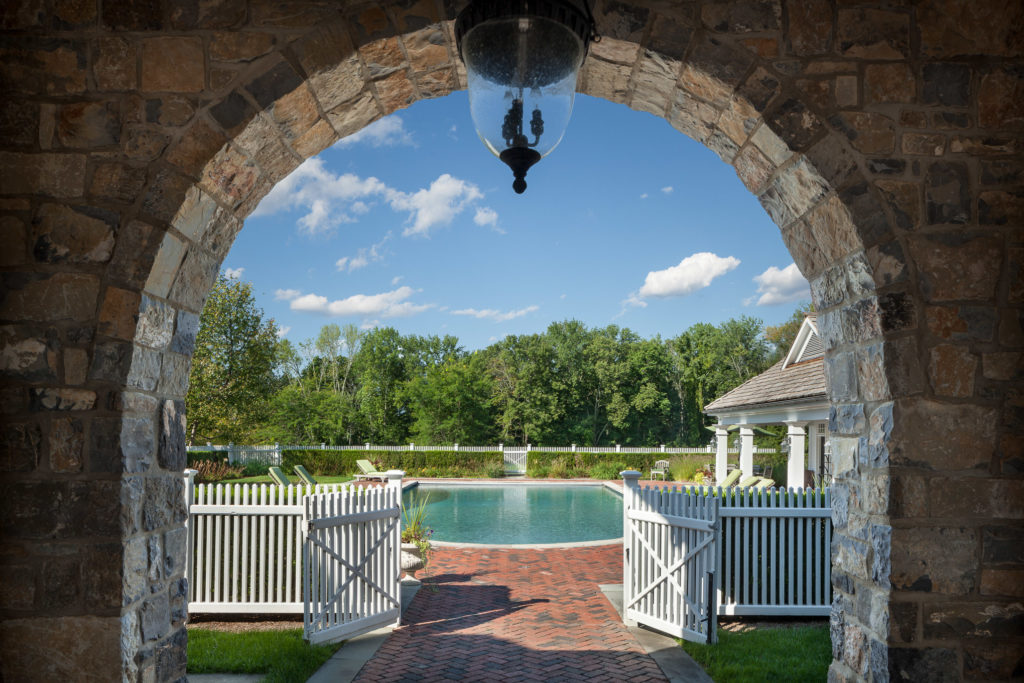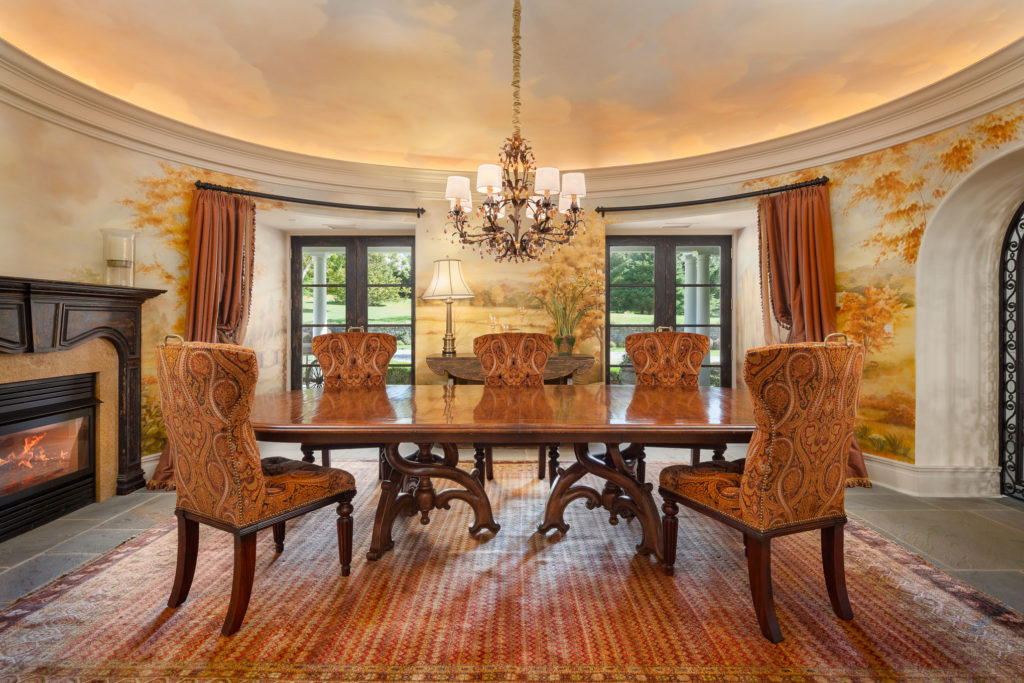 The oval-shaped formal dining room has a hand-painted ceiling, French doors to the bluestone patio and adjoining butler's pantry with bluestone floor and granite countertops. The sun room is walled with multiple sets of French doors and transoms.